Need Parts? We have LOTS of Parts!
Specializing in parts for all brands forestry equipment, such as Timberjack, John Deere, Caterpillar, Clark, TreeFarmer, TigerCat, Franklin, Prentice, Barko, Peerless, Bell, Hydro-Ax and all other major brands.
We are an authorized Aftermarket Parts dealer and keep most Timberjack skidder parts in stock at all times.
Heart of Dixie also is constantly parting out machines and have a huge inventory of good used parts in stock such as, axles, final drives, winches, cylinders, wheels, transmissions — you name it, we probably have it.
But if we don't have it — we'll find it. Call us at 334-366-2778 days and for those times when you must have it NOW! Call 334-366-5063 anytime.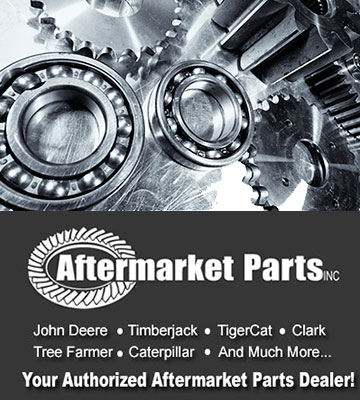 Please fill out the below form regarding any new or used parts you are looking for. We will get back with you as soon as possible.